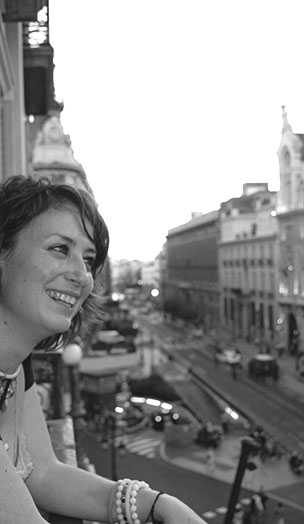 Online
Connected worldwide.
________
Online lessons for globetrotters, coach potatoes, busy bees and adventurers.
More information: hello@sprach-art.com
Onsite
Language alive.
________
Experience a new perspective of the language during a trip or at one of our events.
Due to the ongoing situation, there are currently no events taking place.
Trips
With our partner in Spain, we help you organize a great trip to Madrid. You will be attended individually and will count on friendly assistance. The program will be tailored to your needs.

Past events
2018
English: English Tables
German: "Mit starker Sprache zur starken Familie" - Sprachkurs für bewusste Eltern
German: "Mit starker Sprache zu eigener Stärke" - Sprachkurs für Erwachsene
Spanish: Movie-Workshop
2017
Chinese: Mandarin Workshop
Spanish: Poetry-Workshop
English: Book Club and Language Tables

2016
Spanish: Mexican Art at the Kunstmuseum Bern
Spanish: Culinary-Workshop
Spanish: Mexikan Night with Karen Islas Fashion
English: Book Club and Language Tables

2015
Spanish: Movie Night
English: Book Club and Language Tables

2014
Spanish: Argentinian Night with Tonocoté
French: Language Tables
English: Book Club and Language Tables

2013
English: Book Club and Language Tables

INFORMATION & REGISTRATION
hello@sprach-art.com
DETAILS trip